Advanced and GDPR-compliant user form handling
Forms on a website are a critical part of customer interaction.
At Tribal we think they should be easy to use for users, and easy to manage for website owners.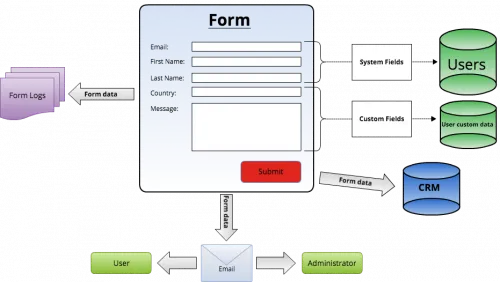 We build form systems to give maximum control over where form data is sent.
For example:
the customer can be sent an acknowledgement
the site owner can be alerted
the form data can be logged
the form data can create a Contact or User in the site's database
a lead can be created in a separate customer relationship management system (CRM).
By providing a range of powerful options, the form systems we deliver can easily be adapted to a range of needs, whether in sales, customer service or other functions.